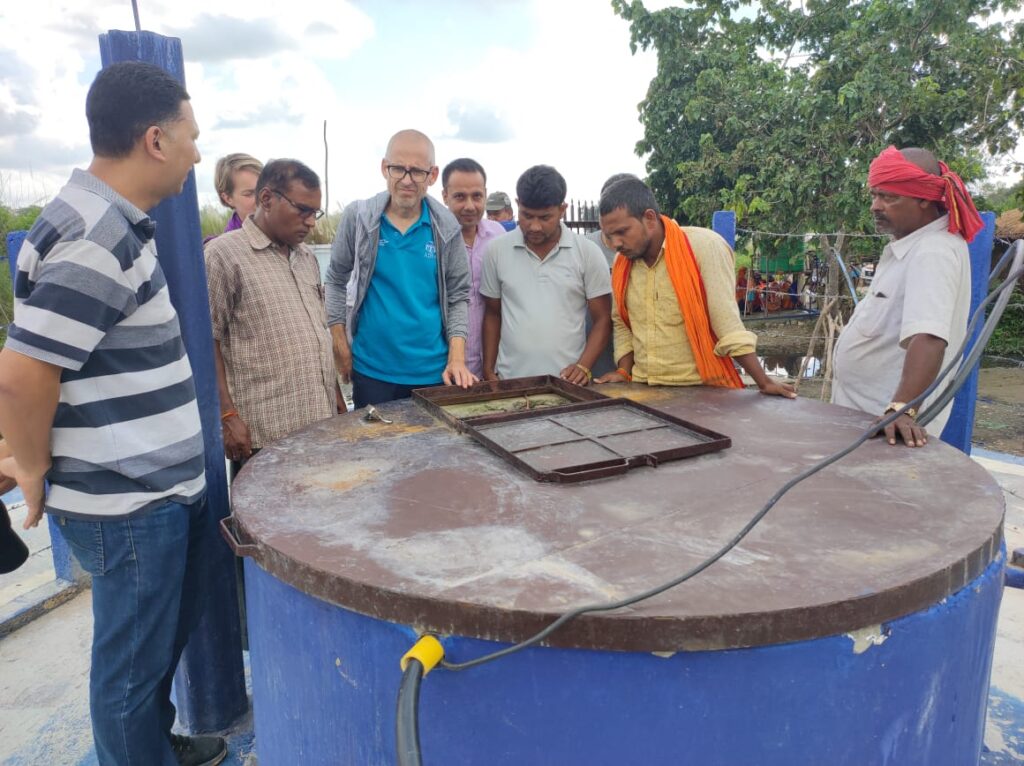 Mr. Wagner Marcel (Director of ADRA Austria) and Mrs. Wagner Corinna (Marketing & PR) visited LIRIC project area to observe the progress of the project on 12-14 October 2022 followed by LIRIC project's review and training on 16-18 October 2022. Both observed climate field school (CFS) plots on tomato and brinjal, irrigation schemes, drinking water schemes, nursery development plot, degraded land reclamation area and leasehold farming by landless communities in different project sites of Dhanusha and Mahottari districts. Both were also interacted with civil society organization (CSO) members as well about the impact of the project. CSO members were also expressed their views candidly about overall project's impression.
The project team reviewed the project in remaining days. The review was basically focused on gap identification in the project and incorporation in the project. Marcel also facilitated training events on Design Thinking, Impact Measurement and Circular Economy.
LIRIC project is funded by European Union and Austrian Development Cooperation and is being implemented by ADRA in partnership with Rupantaran and CDAFN.