BUILDING HEALTHY COMMUNITIES
Health is at the heart of so much of the world's poverty and suffering. When communities don't have enough food, when they depend on unsafe water sources, when they don't have access to reliable health support, every life suffers.
ADRA Nepal works with communities through our community and health strengthening approaches; with the government bodies through advocacy, demand generation, capacity building; and with our peers to empower effective partnerships.
Our programmes include Maternal and Newborn Health, Family Planning, Adolescent Sexual and Reproductive Health, Water, Sanitation and Hygiene and COVID-19 Support.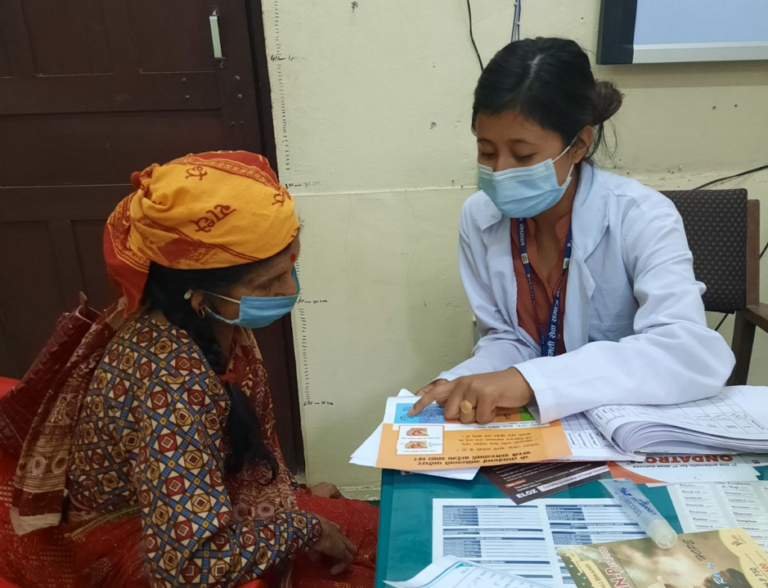 The Women's Health and System Strengthening (WHaSS) Project is a collaborative action between Open Heart International (OHI), and Adventist Development and Relief Agency (ADRA) Australia and their in-country partners to leverage Australian NGO Cooperation Program (ANCP) funds with the goal of Improving the health of women and girls, enabling them to lead productive lives in their families and wider community. It facilitates clinical capacity development in relevant public health facilities, surgical & non-surgical interventions, prevention and promotion activities of advocacy and community education, especially targeting women of disadvantaged and marginalized communities.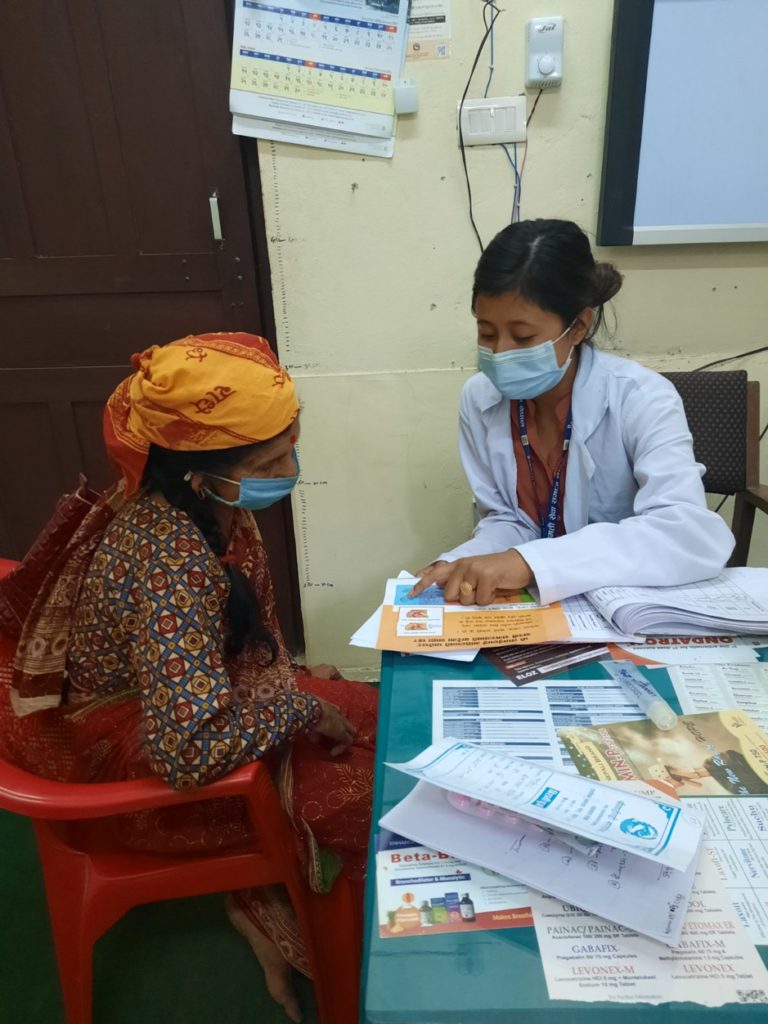 COVID 19 Emergency Response and Recovery Assistance
(CERA)  is funded by DFAT/Australian Aid.  The project runs from 1st July to 30th September 2022 and is implemented in Province-1, Madhesh Province, Lumbini province, Bagamati Province.
With the support from Department of Foreign Affairs and Trade (DFAT)/Australian Aid, ADRA Nepal through COVID-19 response and recovery assistance related interventions has been working closely with the MoHP and it's departments/facilities up to community level. As COVID-19 has placed a substantial burden on inpatient and outpatient health care services, assistance has been provided to the hospital care system to provide optimal medical care, and to minimize risks for patients and health workers. ADRA is leading efforts on health system strengthening & SBC/ RCCE, while providing support in medical products at sub-national level by working together to unlock new and more ambitious results against COVID-19 crisis.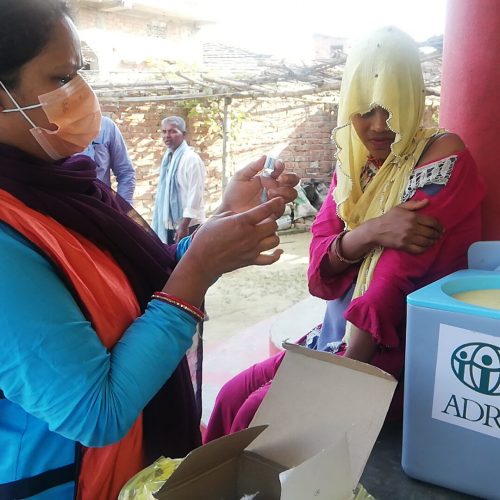 COVID-19 Pandemic Response (CPR)
Nepal, like other country has also been affected by   COVID-19 and is currently facing a challenge to prevent the spread of infection. Nepal has fully vaccinated 40% of its total population of nearly 31 million against COVID-19 as of 16 January 2022.The project seeks to support the GoN's in COVID19 vaccine campaign to reach out to the vulnerable group such as the people with disability and pregnant women through mobile COVID-19 vaccination service (MoCoVs). The project also plans to orient the female community health volunteers (FCHVs) on COVID-19 and utilize their community engagement skills to reach the target population.
UNFPA Supplies Project 2022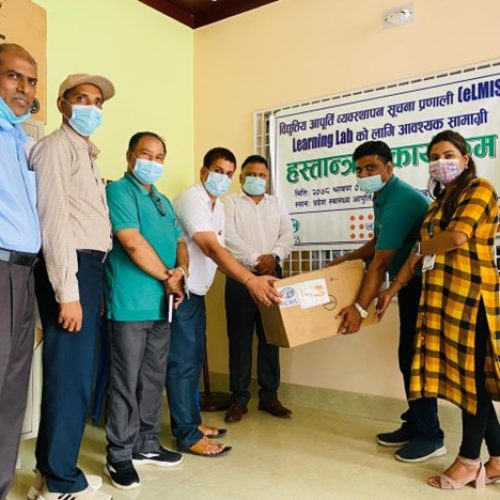 UNFPA Supplies Project 2022 is working with government to strengthen national supply planning to improve the governments health system. Supply chains supports health system strengthening from forecasting to overall logistics management by ensuring last mile assurance. The project aims to create a more strategic approach to meet the needs of the hardest-to-reach women and girls for modern contraceptives while ensuring regular commodities supplies along with bolstering logistic management system.
Maternal Health and Child Nutrition Project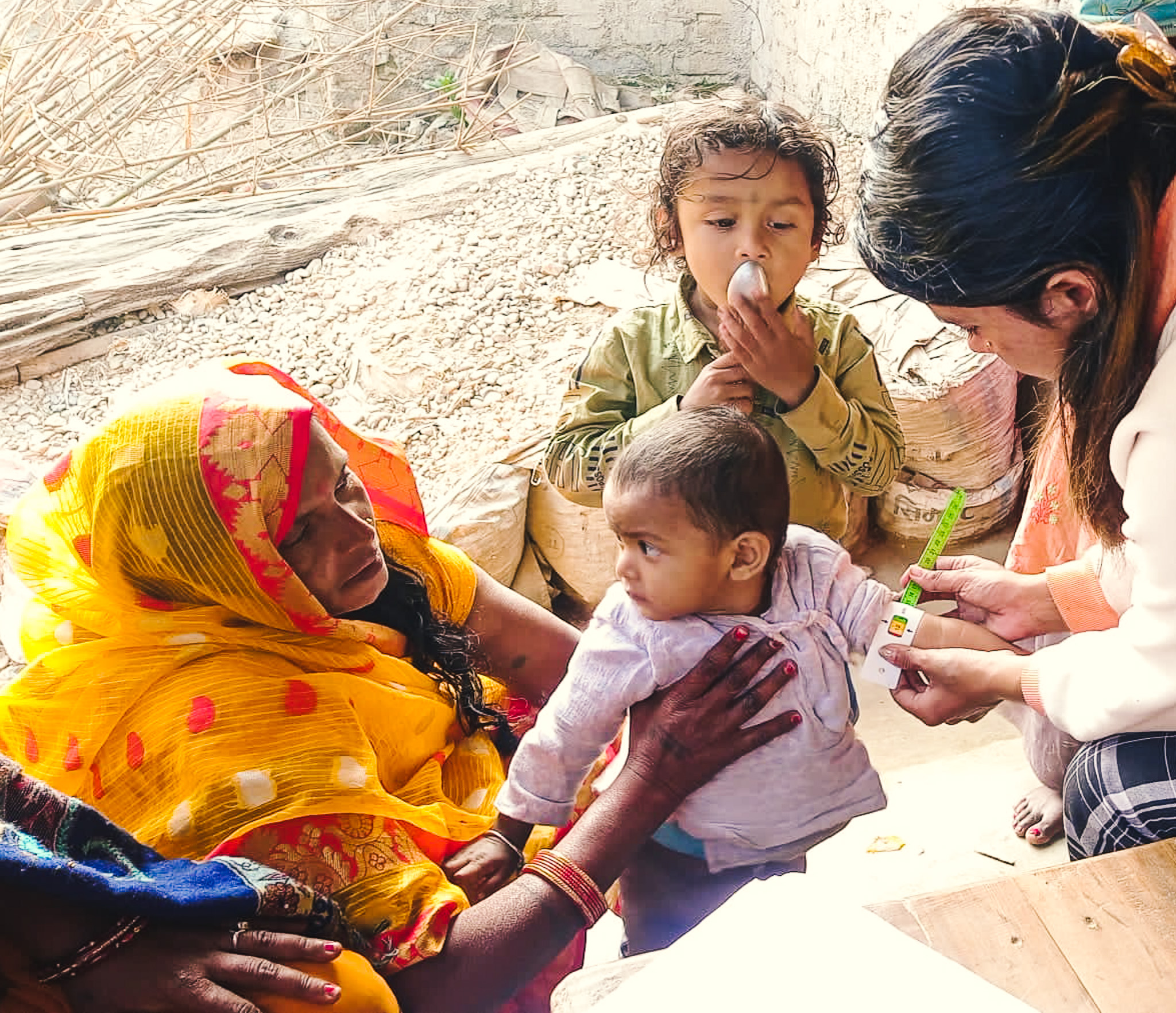 Maternal, Child Health and Nutrition Project, funded by ADRA Netherlands, is improving health outcomes for young children and pregnant and lactating mothers in the Mahottari district of Madhesh Pradesh, where there are high levels of malnutrition. Through this project, we are providing technical assistance at the national level and strengthening screening and growth monitoring services at the local level by providing 'anthropometric nutrition assessment' equipment, infrastructure upgradation to stablish nutrition corner centre(NCC) and outpatient therapy centre (OTC) and training to health facilities. We are also educating mothers about nutrition and breastfeeding and working with the local agriculture sector to enable access to locally available foods to diversify diets among poor, food insecure, and vulnerable households.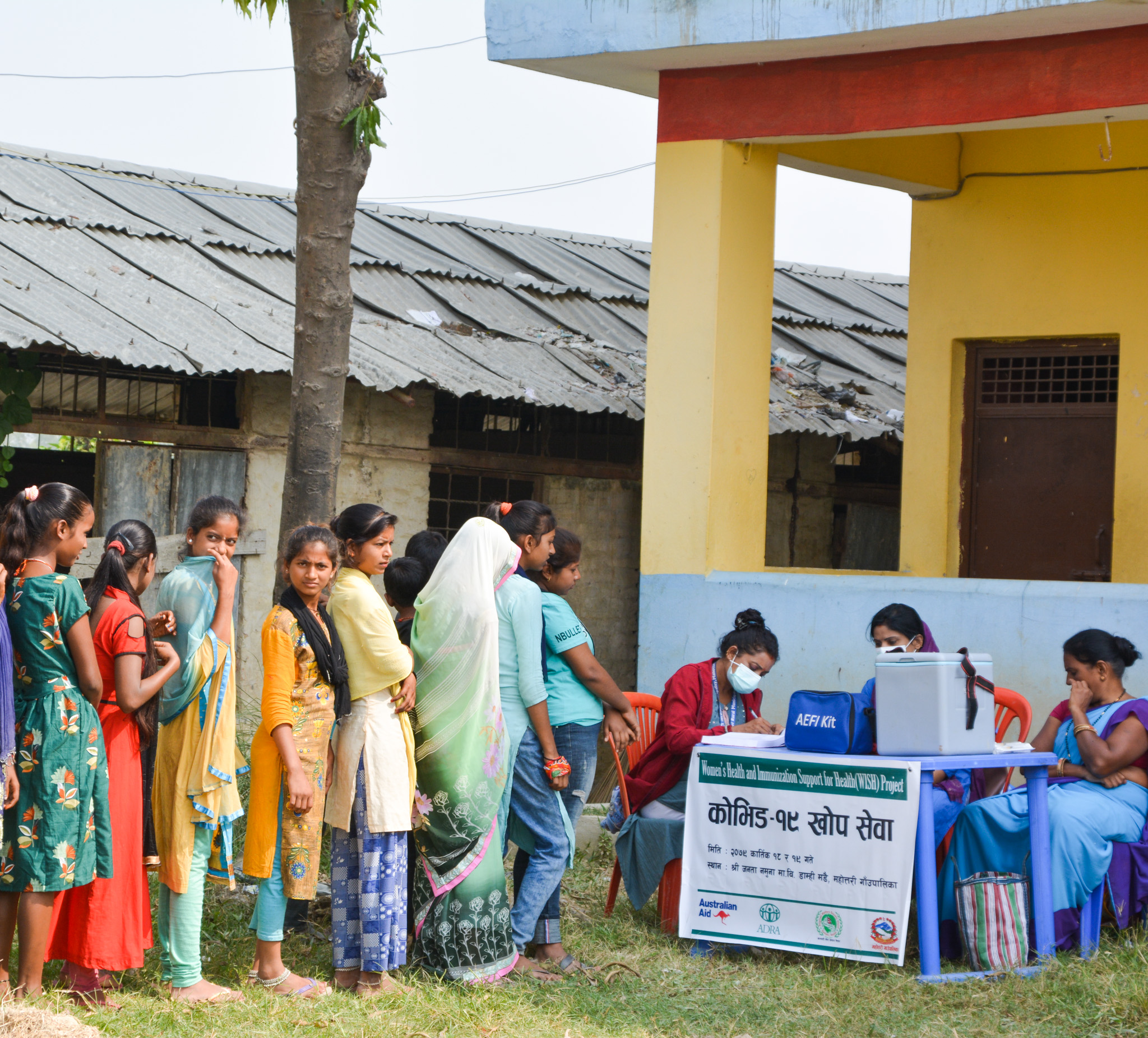 Women's Health and Immunization Support for Health Project is supported by Australian Aid and ADRA International. We are reaching women through health camps to provide them with reproductive health services focused on the screening, treatment, and follow up care for pelvic organ prolapse and cervical cancer. The health camp model helps us reach women in extremely poor communities or those who face discrimination. They often cannot attend government services or do not realize they can seek help for their symptoms. Currently, 8 camps are planned with the target to reach 4000 beneficiaries. The project will also raise awareness of women's health issues and their prevention in the target communities by developing school health champions.