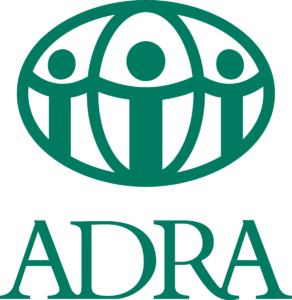 Request Proposal for
Consultancy Service for Engineering for YCWSS of ADRA Japan "Health Reform Project"
 1st Date of Publication: Tuesday, 05th September 2023
1) Introduction of ADRA: The Adventist Development and Relief Agency (ADRA) is a global humanitarian organization with a mission to work with people in poverty and distress to create just and positive change. ADRA Nepal belongs to the worldwide ADRA network, comprised of 118 supporting and implementing country offices. ADRA's five core sectors include Food Security; Health; Economic Growth; Education; and Emergency Management. ADRA Nepal has developed its expertise in these sectors and in various subsectors, specifically in agricultural development, economic development, livelihood, infrastructure development, scholarship program, humanitarian response, urban-DRR, Disaster Risk Reduction and Management (DRRM), infant young and maternal & child health and nutrition, gender equality and social inclusion and RH.
ADRA has been active in Nepal since 1987 and worked extensively in health focusing on health system & and infrastructure strengthening, communicable and non-communicable disease, sexual reproductive health (SRH) and family planning, maternal new-born and child health, emergency relief and responses in earthquake, flood and most recently COVID-19 pandemic.
2) Objective of the Project
To review designs, drawings, and construction plans for all foundation infrastructure (as given below) of YCWSS provided by the project coordinator;
YCW concrete foundation
Pump Room
Parts Storage shed
Water faucet
Fence
Piping
Overhead water tank
Prepare the infrastructure design (as per need) in accordance with the YAMAHA's construction standard (this should be also aligned with) GoN's building standard.
Interested and eligible individuals are requested to apply for the call with a cover letter mentioning expertise on review designs, drawings, and construction plans for all foundation infrastructure and consultancy fee with an updated CV should be submitted to [email protected]  or drop at ADRA Nepal Office Sanepa located at Sanepa, until  11th September till 5 PM.
Furthermore, ToR can be accessed from the ADRA Nepal Web Site www.adranepal.org  at https://adranepal.org/get-involved/express-of-interest EoI Tab
https://adranepal.org/wp-content/uploads/2023/09/Engineering-Consultant_TOR_Final.pdf
The proposals received after the deadline will not be considered. ADRA Nepal reserves all rights to make decisions and/or cancel the assignment without any information. Submission of false information and statements will disqualify.
Telephone inquiries will not be entertained.