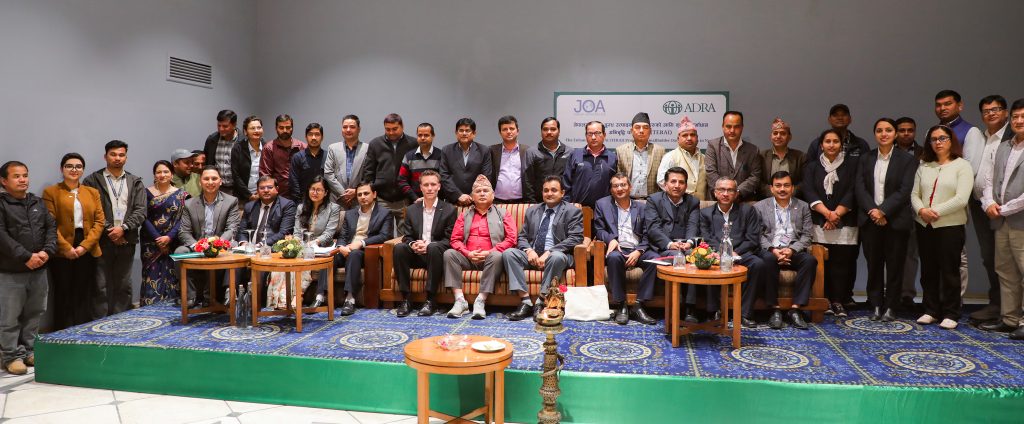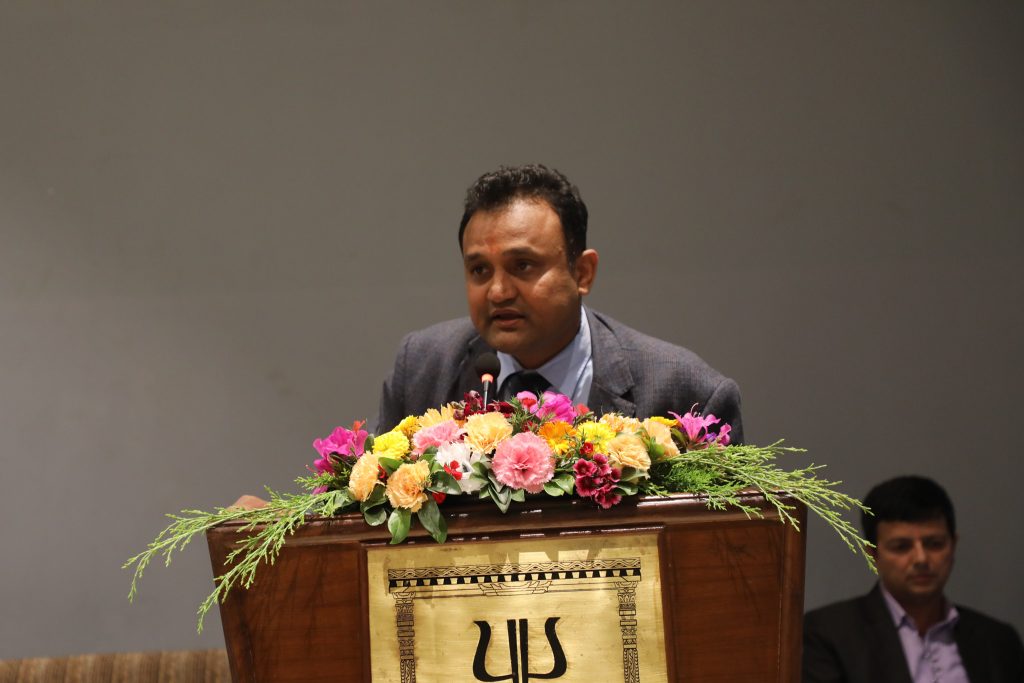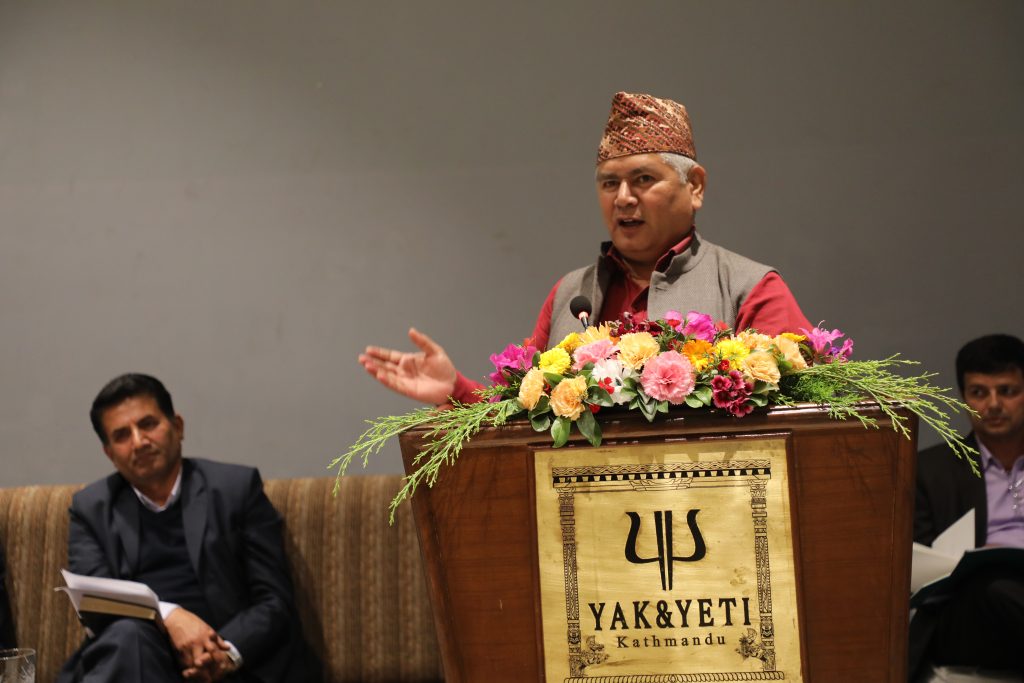 ADRA Nepal successfully organized a national-level Project Inception Workshop for The Enhanced Rural AI (TERAI) Project for Smallholder Dairy Farmers in Nepal* at Hotel Yak and Yeti on 14th March 2023. This four-year project is funded by Jersey Overseas Aid and implemented by ADRA Nepal in partnership with Forum for Rural Welfare and Agricultural Reform for Development (FORWARD Nepal) and Indreni Rural Development Centre in four local governments of Rupandehi and Kapilvastu districts. The workshop's objective was to inform the stakeholders about the project's modalities, activities, implementation process, budget and timelines.
The workshop, facilitated by Dr. Anil Chandra Neupane, Project Manager of the TERAI project, was chaired by Mr. Manoj Bhatta, Secretary of Social Welfare Council. The Chief Guest was Professor Dr. Hom Bahadur Baset, the Dean of the Faculty of Animal Science, Veterinary Science and Fisheries from the Agriculture and Forestry University. Altogether there were 73 participants, including the Ministry of Agriculture and Livestock Development (MoALD), Department of Livestock Services (DLS), Social Welfare Council (SWC), Nepal Agriculture Research Council (NARC) and Agriculture and Forestry University (AFU), ADRA Supporting offices (UK and Canada), journalists and project staff.
ADRA Country Director Tom Pignon provided an overview of ADRA's work in Nepal. Livelihoods Team Leader Kabir Ratna Sthapit provided details on the Livelihoods program, followed by Dr. Anil Chandra Neupane, Project Manager of the TERAI project, giving a clear explanation of the TERAI project's background, drivers, and activities. Following the presentations, the participants – research organizations, academic organizations, and all tiers of the Nepal government, expressed their happiness with the initiation of the project. They shared their support of it and participated in the workshop by providing comments and suggestions around technical aspects like disease and parasite control of livestock, including vaccination, feed and fodder, breed management, and the import of quality embryos and sexed semen. The event was later featured on National Television – The Kantipur Daily.
Over the past year, ADRA and project partners have carried out the preparation work such as field studies, consultations, recruiting and initial project activities.
* ADRA's TERAI project aims to reduce poverty and improve the livelihoods of smallholder farmers through increased income and resilience. The project will directly benefit 3,600 farmers and over 17000 people indirectly by enhancing farming practices (health care, nutrition and housing of animals) and techniques to improve milk output, collection and processing as well as providing business training and connecting them to milk markets. In addition to this, the project will improve the quality of dairy cows and buffalo on a local and national level through the introduction of Jersey cattle embryos into surrogate cows at the National Livestock Breeding Office (NLBO) bull mother farm and sexed jersey cattle semen and unsexed Murrah buffalo semen for use in the project target areas. The project will also pilot a Dairy Livestock Management and Information System (MIS) software platform.