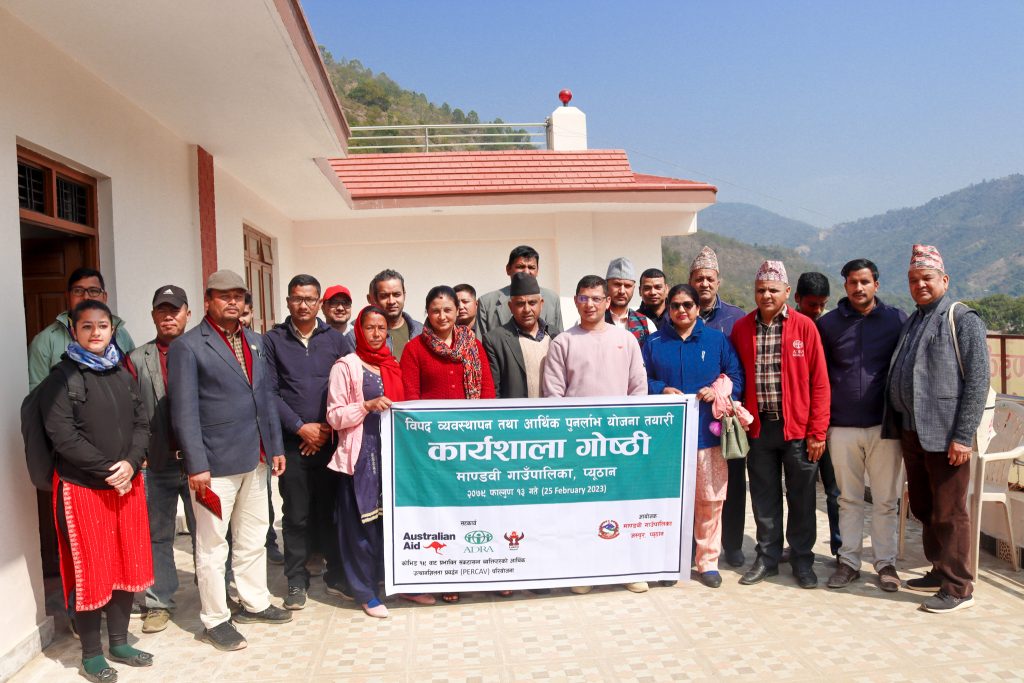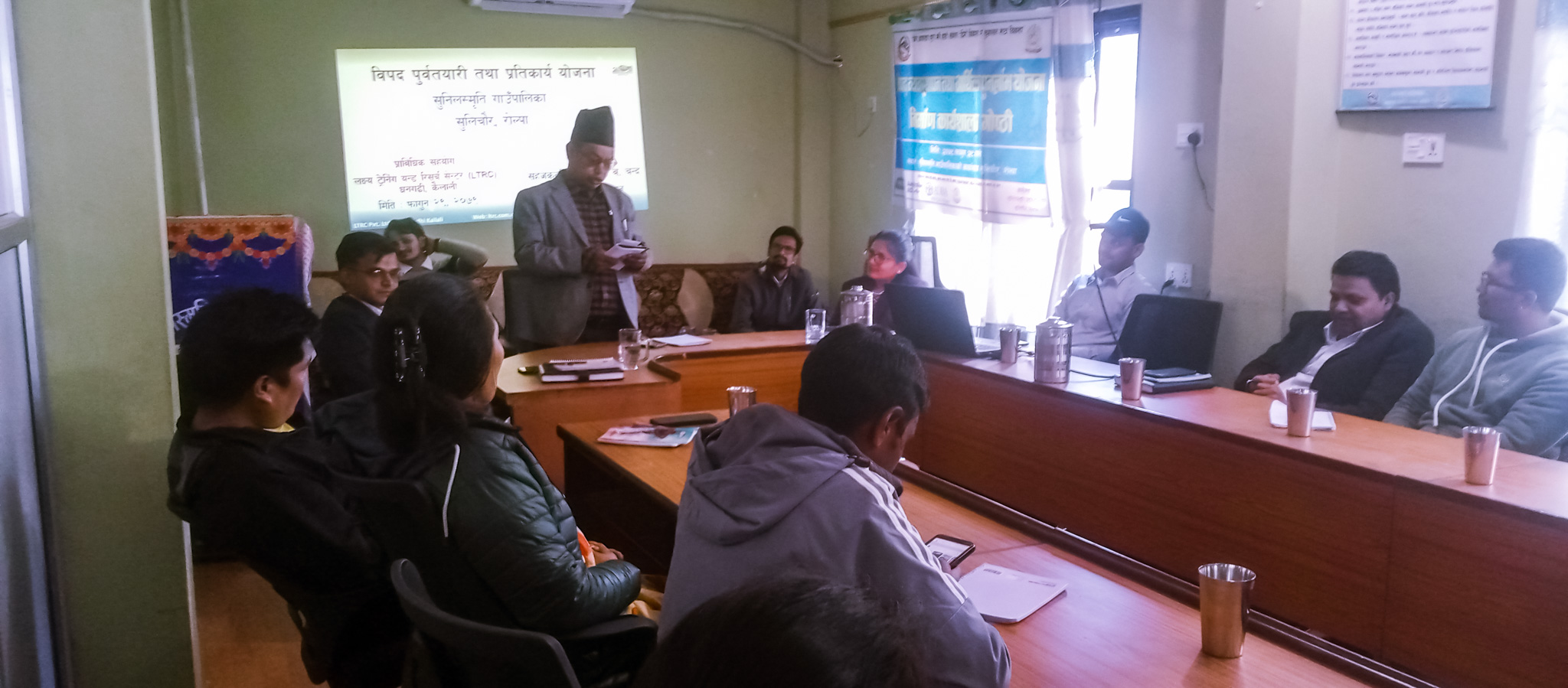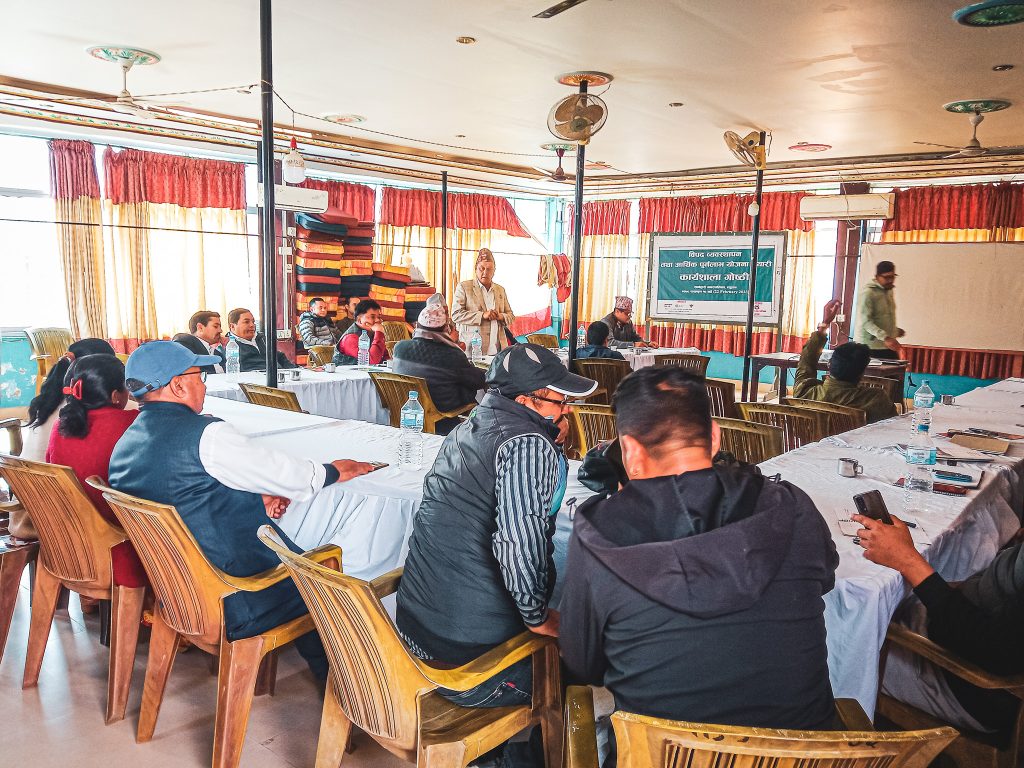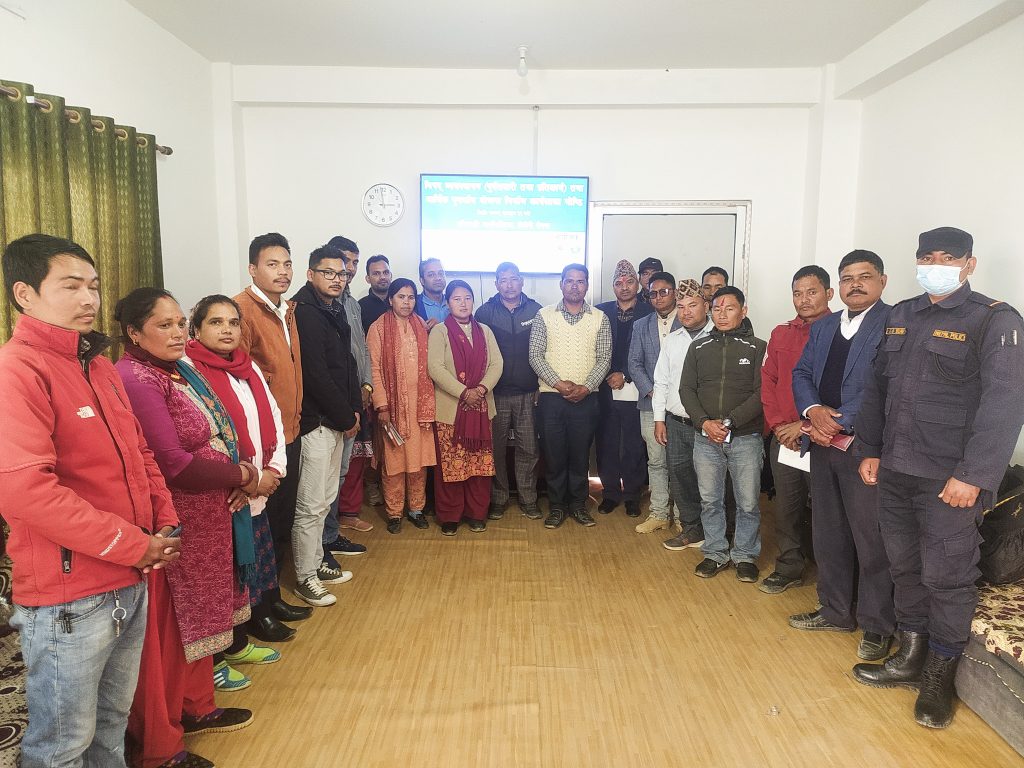 In Nepal, we experience earthquakes, landslides, flooding, and drought, among other threats that often devastate people's lives. Strengthening municipalities' preparedness ensures they can provide a timely and effective response and assistance with recovery following a disaster. Part of ADRA's PERCAV project includes working with municipalities to develop Disaster Preparedness and Response Plans (DPRP), including an Economic Recovery Package (ERP) for their areas.
During February & March, ADRA held workshops in 4 municipalities of the Pyuthan and Rolpa districts facilitated by Mohan Bahadur Chand, Ph.D. from Lakshya Training & Research Center, Kailali.
Swargadwari Mun. (Chaired by Mayor Mr. Tek Prasad Bhandari)
Mandavi RM (Chairperson: Mr. Namaraj Adhikari)
Runtigadhi RM (Chaired by Chief Administrative Officer (Mr. Remant Dangi)
Sunil Smriti RM (Chairperson: Mr. Maniram Budhathoki)
One hundred and thirty-four municipal executives and representatives (nearly one-third of which were female) from like-minded organizations actively participated in workshops and formed sectoral committees. They identified seven sectoral areas to focus their planning on over the coming months:
Coordination, information, communication, search and rescue
Agriculture, livestock, food security and livelihood
Emergency shelter management and logistics
Drinking water, health, sanitation and nutrition
Emergency Education
Emergency protection and social security
Economic Recovery
Thanks to the Australian Government for their support of this project and local partners RUDAS Nepal and FIRDO Nepal, who are working with us.