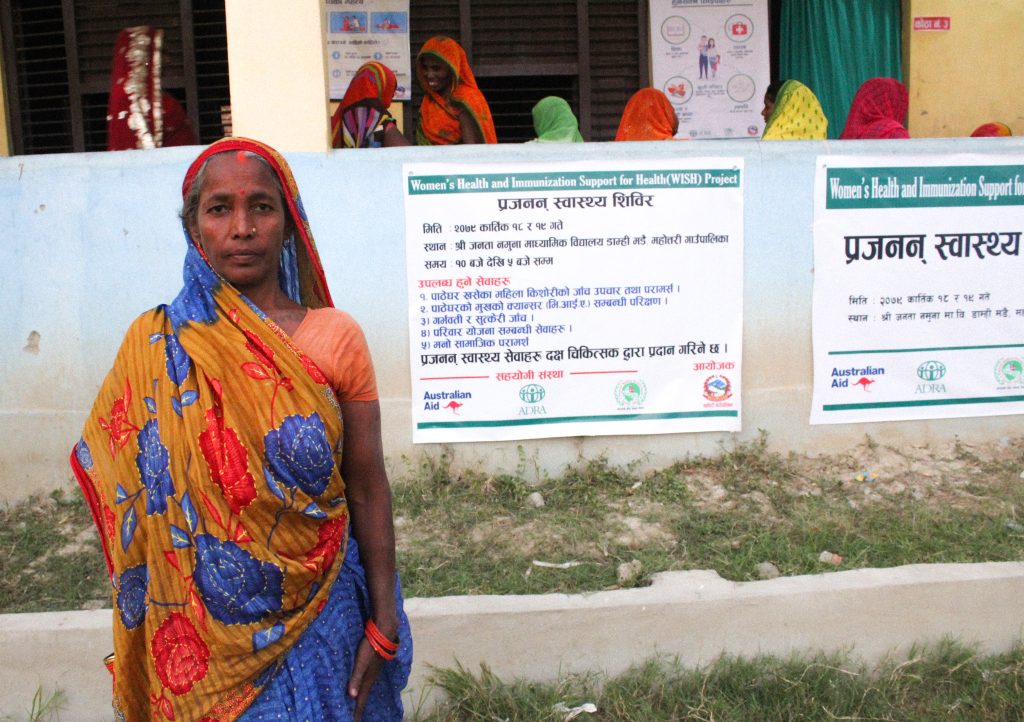 Samundri is 51 years old and lives in Mahottari in the Madhesh Province of Nepal. She tries to support her five children by farming a small piece of land near her home while her husband works as a laborer in another field. Unfortunately, this does not provide enough money for all their needs, and she has been unable to afford to go to a hospital for a checkup for an ongoing problem. Samundri has been experiencing lower abdominal pain, a protrusion and difficulty urinating for two years. A Female Health Volunteer told her about a free health camp that ADRA was conducting in her area. She attended the camp and got a free checkup from the gynecologist. She was diagnosed with a 3rd-degree uterine prolapse and recommended for an operation to treat it, which would be free of cost. She was so happy to hear this and now can live free from pain, discomfort, and the stigma that reproductive health issues bring. It was a life-changing visit to the ADRA Health Camp.
Pelvic organ prolapse (POP) is commonly seen in Nepal, affecting approximately 10% of women. Women with POP experience pain, and difficulty walking, sitting, and lifting. They may also experience isolation from their communities, low self-esteem, abandonment, domestic violence, and divorce. POP is a significant problem for many women due to several factors, including having a high number of births, short intervals between births, heavy physical labour during pregnancy and after giving birth, unskilled birth attendants, and poor nutrition. 
"The outreach camps we have conducted so far have been very successful, reaching more than 1000 women providing various sexual and reproductive health and family planning services to the most underserved and poorest populations of Madhesh Province." Durga,
ADRA Nepal's Project Officer for the WISH Project.
The WISH Project is supported by Australian AID and ADRA International and we work with local partners Bagmati Sewa Samaj Nepal.