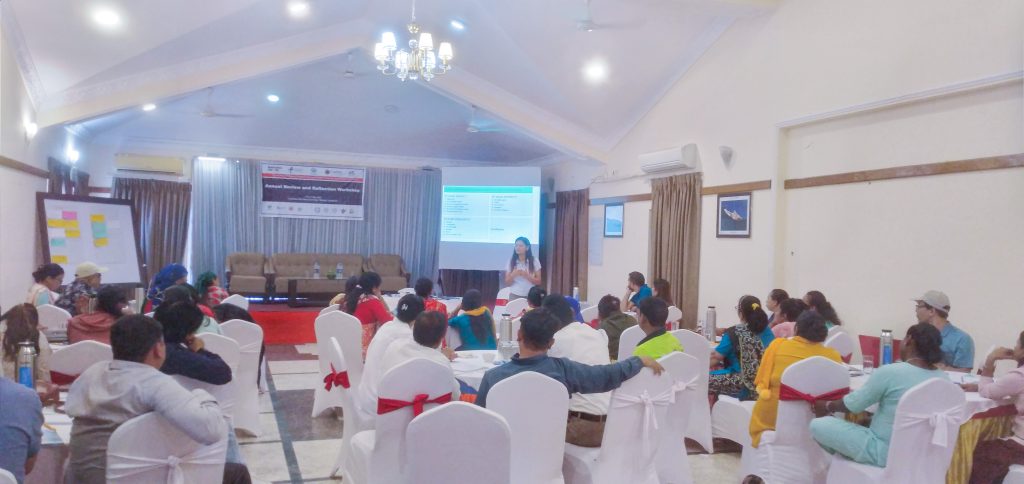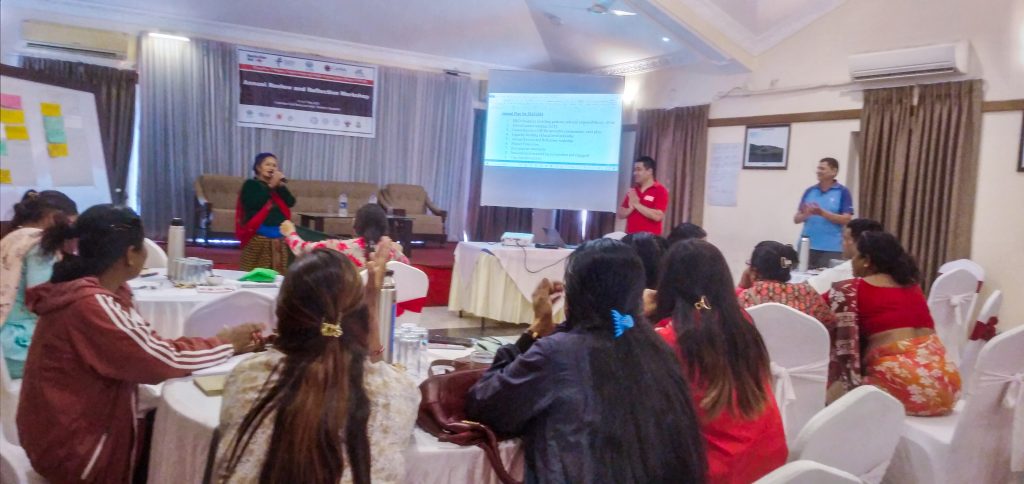 A two-day consortium-level annual review and reflection workshop of the POWER II project was recently completed in Butwal, Rupandehi with the goal of reviewing and sharing the progress, best practices, lesson learned, and challenges from July 2022 to April 2023. Project reviews are an essential part of our project management process and partnership working. A total of 45 participants from consortium members ADRA Nepal, LWF Nepal, INF Nepal, and Caritas Nepal as well as its implementing partners took part in the workshop. Among these, 14 were from ADRA Nepal consisting of Women Human Rights Defenders, Partner's staff, and ADRA staff.
At the workshop, ADRA Nepal's Team Leader Mr. Kabir Ratna Sthapit provided an overview of POWER II which focuses on creating Gender Equality and Social Inclusion (GESI) awareness among male and female beneficiaries, building the leadership capacity of women and enhancing staff and partners' capacity and commitments towards GESI.
Senior Project Officer, Mr. Purna Lal Shrestha presented targets vs. progress, learnings, challenges, success stories, good practices, and the way forward. These presentations were accompanied by experience sharing, group discussion, and further presentations from consortium members and partners on their plans for Year 3 which consists of ongoing training, awareness sessions and partnership working among the stakeholders.  Karuna Baral, Gender and Safeguarding Officer presented the initial findings of the gender audit conducted in April 2023 led by ADRA Nepal which highlighted the audit participant's understanding level, gaps, recommendations, and way forward. Consortium members also demonstrated the IEC and visibility materials developed and published under the POWER II project. The representatives of Australian counterparts (ADRA Australia, LWF Australia, INF Australia, and Caritas Australia) participated and provided guidance virtually.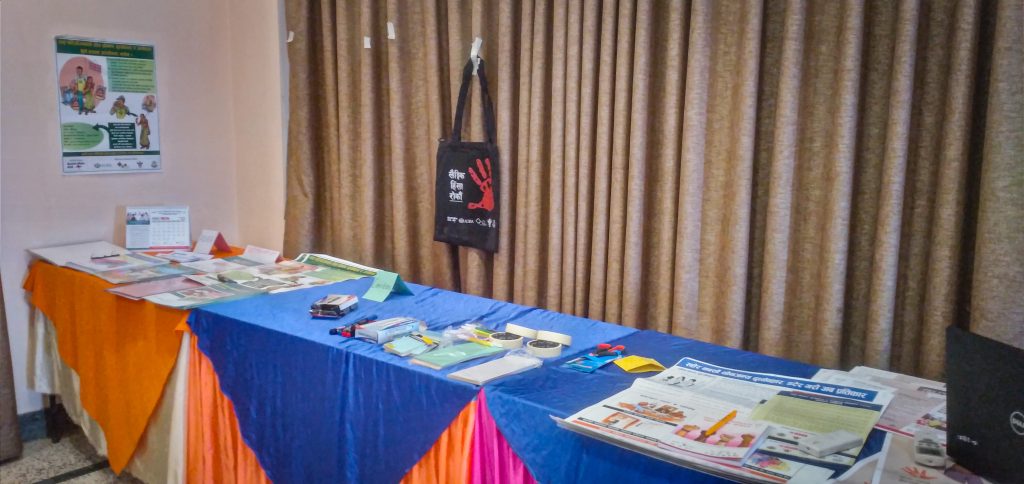 Furthermore, an orientation session on Climate justice and Gender justice was conducted, facilitated by Mrs. Bijaya Bajracharya, Country Director of the Lutheran World Federation (LWF) Nepal. The session aimed to sensitize participants to the significance of climate justice in relation to gender justice as well as to prepare for the COP 2023 plan, which will be held in the UAE on November-December 2023.
Prior to the workshop, a one-day cross-learning visit was arranged at Maharajgunj municipality of Kapilvastu district where INF Nepal implemented the POWER II project activities. The participants from the consortium members and its implementing partners, WHRDs participated and interacted with self-help group members to discuss the impacts, good practices, lesson learned, and challenges related to Gender Equality and Social Inclusion (GESI) issues. 
It was encouraging to see how the project is benefiting women. A story was shared of a  34 year old woman who lives in the Swargadwari Municipality of Pyuthan with her son and daughter. She got married 17 years ago. Due to the difficult geographical location it was impossible to meet the daily family expenses, so her husband went to Saudi Arabia for employment. The household was running well because her husband had been sending money for 3 years. As well as the money sent by her husband and the amount collected from her labor, they also had land in Dang. Despite repeatedly asking her husband to arrange legal marriage registration and citizenship, he did not.  "I thought it must have happened because he was out of the house a lot, so I sat patiently. Meanwhile, my husband came home from abroad and I was happy too, but my happiness didn't last long because he started treating me differently. After some time, he suddenly disappeared without informing us. Friends helped me search for a long time, but he was not found. The sisters of the village suggested me to consult with Nisha Gharti, a women's human rights defender (WHRDs) set up by the ADRA project.  I met Nisha sister, she advised me to put a notice on social media to search for my husband. After that, we received the information he was staying in India with another woman. Later, with the help of my brother, we brought him to Nepal. According to Nisha sister's advice, a case of polygamy was registered against him in court. The court ruled in my favor and now I have got justice and the land in Dang has been registered in my name. I would like to thank Nisha sister from the bottom of my heart for advising me about legal provisions with procedures and showing me the path to justice which I got. Finally, I also request others to legalize their marriage by registration and complete the legal process."
ADRA Nepal, CARITAS Nepal, INF Nepal, and LWF Nepal are collaboratively operating the POWER II project which aims to empower women in rural areas. The project is funded by the Australian Government and ADRA Australia. The project is being implemented in 10 districts in partnership with local NGOs.