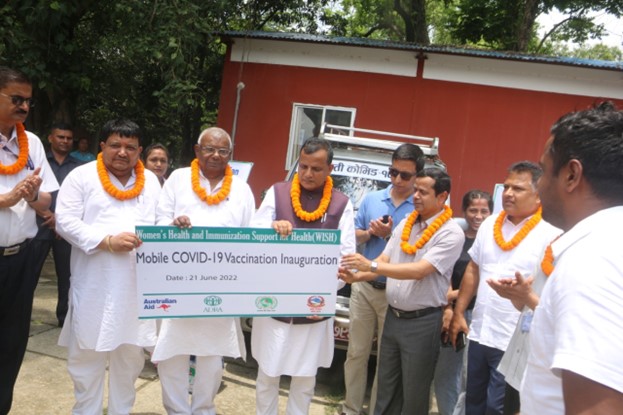 ADRA Nepal has been working closely with different level of government to support their initiatives to increase the reach of COVID-19 vaccination in Nepal.
An innovative approach of Mobile COVID-19 Vaccination service (MoCoVs) was initiated by ADRA Nepal in all eight districts of Madhesh province to provide door-to-door COVID-19 vaccination service to pregnant women & lactating women, people with disability and elderly population who had difficulty reaching the vaccination sites.
MoCoVs has reached 88313 beneficiaries till date, out which majority are female beneficiaries (55295), while elderlies (11756), people with morbidity (12410), people with disability (941) children (5541) and other hard-to-reach community have also benefitted from the service.