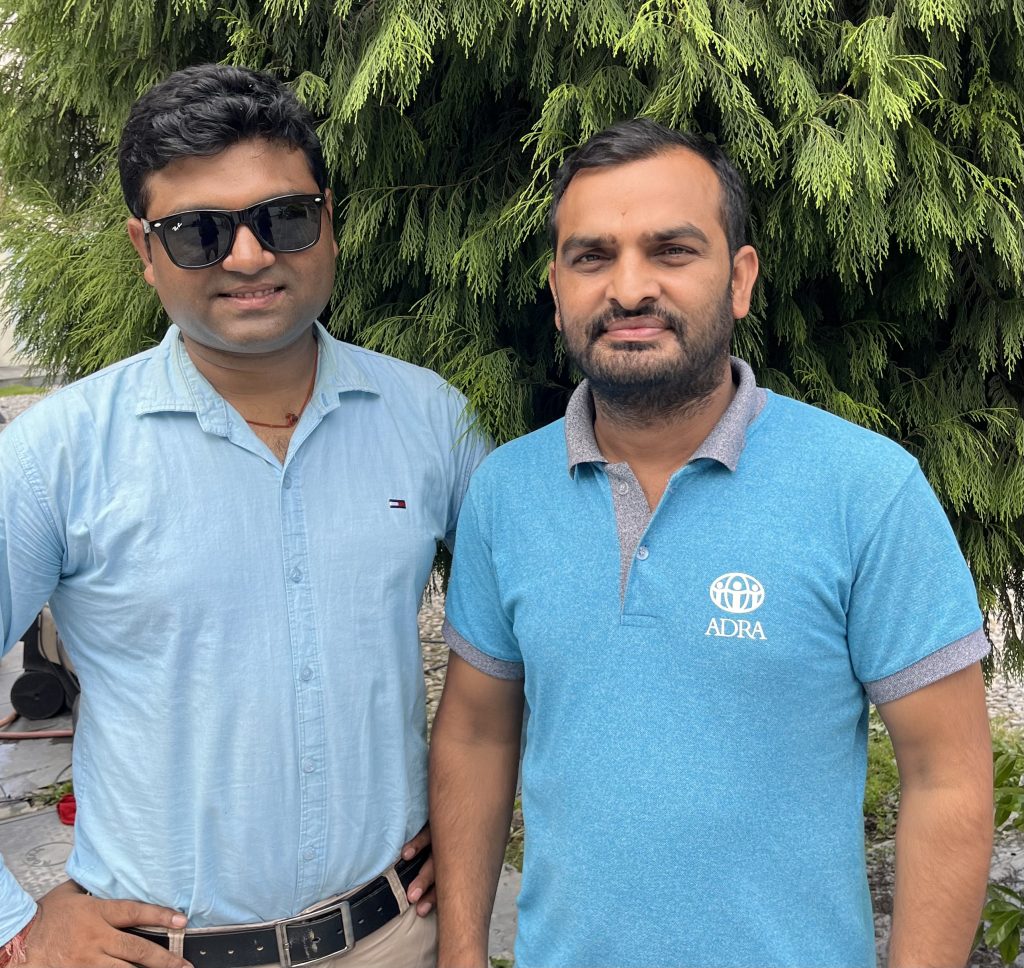 In April this year, there was an earthquake focused in the far west of Nepal in the Bajura districts. Soon after, ADRA's Pankaj Bhattarai joined UNFPA and Nepal Red Cross Society to assess the damage. "Doti and Bajura residents are at risk because they are staying in the houses already weakened by  past earthquakes. It is of critical concern that even a small earthquake may now cause significant and further damage to them."  The Health Post was also severely damaged and UNFPA and the District Reproductive Health Committee asked ADRA to conduct some emergency sexual and reproductive health (SRH) camps, as even prior to the earthquake, these specialized services had not been available in the area.
Recently our Health Project Officers Samir Bhandari and Rajeev Yadav went out to run the emergency SRH camps in three villages of the earthquake affected area. Heavy rainfall had prevented them being carried out earlier, and even though it was still rainy now, they took the opportunity to deliver these essential services to the isolated communities still affected by the earthquake.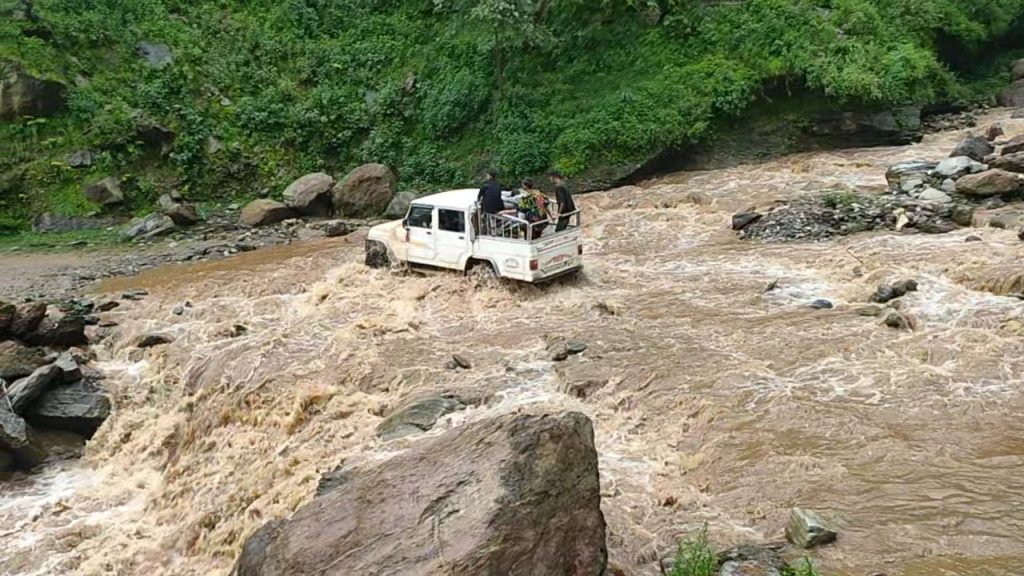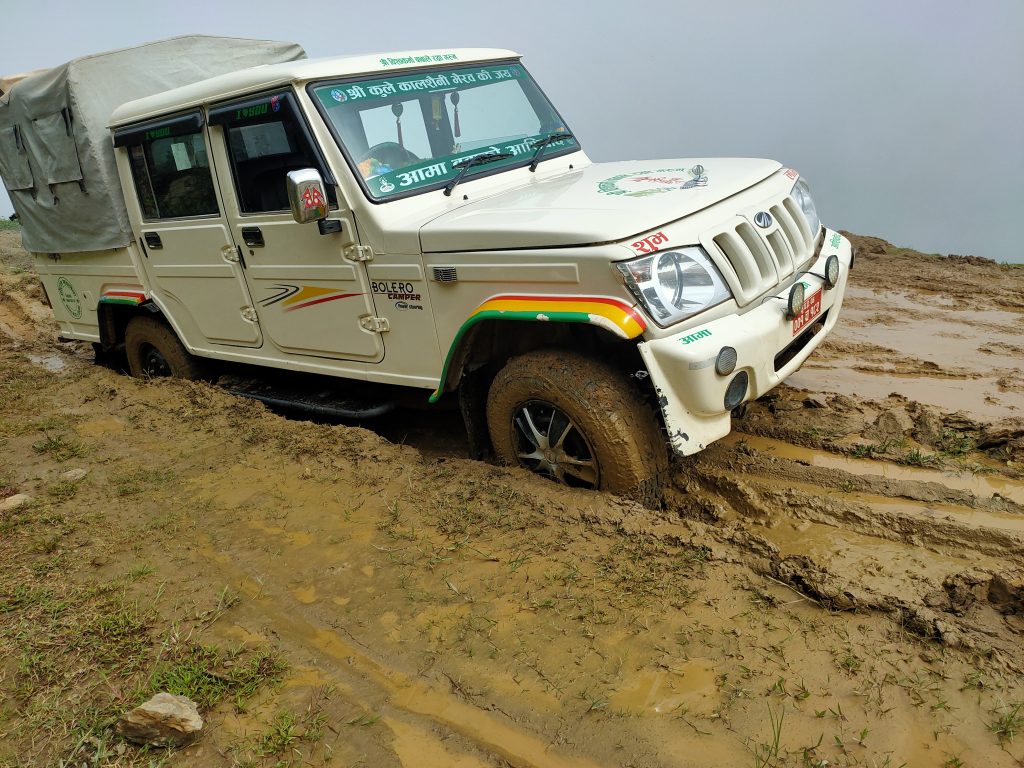 How did you get to Doti?
Rajeev: We flew from Kathmandu to Dhangadhi in the west of Nepal, then drove in a jeep for 8 hours to the district town. We drove another 4 – 5 hours in a jeep to the main town, then walked an hour and a half to the first destination.  
Samir: The roads were very dangerous, muddy, with very steep inclines and declines, the rivers were swollen and there had been landslides. It was pretty scary at times.
Where did you stay?
Samir: They had local 'hotels' in the village, which is a basic room only, with no running water. The bathroom is outside.  We ate the local cuisine which is mainly potatoes. It's a colder area so they grow a lot of potatoes, so potatoes were the dahl, the vegetable, the pickle and the main staple, we also had rice. Rice and potato. 
Rajeev: At other times we slept on the floor of the government offices.
How were the health camps?
Samir: The health camps went really well. We conducted 3 camps in 3 different villages. For each one we had to walk 1 ½ hours to get to.   Women had not had any sexual and reproductive health services here before and we could see there was a real need. Many walked 3-4 hours to get to the camps. 
Rajeev: The camp is basically a temporary clinic which is set up for the day. ADRA organizes and operates it.  Women can just turn up and register, talk about their issues needs and access family planning help or see a doctor about conditions they may have.  We found here, as with many other areas in Nepal, there is a high amount of pelvic organ prolapse due to certain risk factors. Many women are living with this painful and distressing condition, and it is something that can be helped by somewhat small interventions like advice on exercises or a ring pessary which can be fitted immediately, and in some cases surgery, which they are referred on for.   Overall the camps provided services for over 1400 women.
Samir: The camps also carried out screening for cervical cancer and there were over 100 positive VIA tests which can be an indicator for it. Early intervention is critical for cervical cancer, so we were able to refer these women to other service centers.
Rajeev: The team also provided some antenatal and postnatal checks, health education and family planning services and psycho-social support. Even though the earthquake was a few months ago, people are still affected, so they appreciated the opportunity to talk about it and share their fears and anxieties.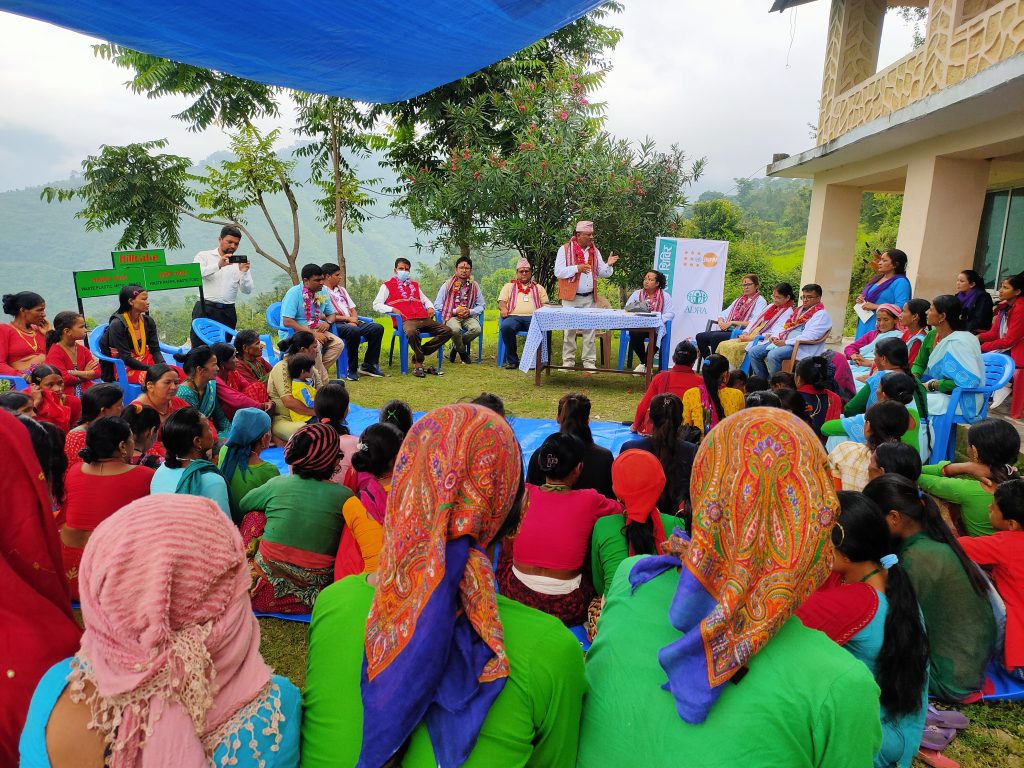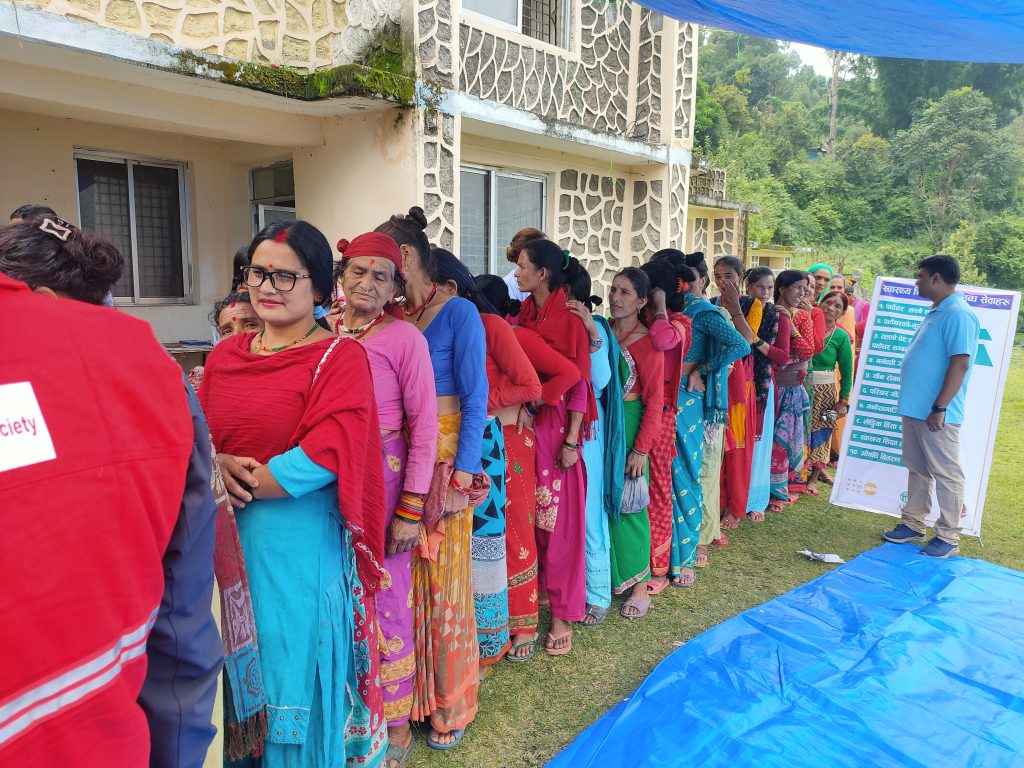 Is there still much damage from the Earthquake?
Rajeev: Yes. The main health post was destroyed, and it will take years for the government to build it back. A large tent has been set up and is used as a birthing center. Women are going there to deliver their babies.  ADRA is now providing a prefabricated building to be used as the birthing center until the health post can be rebuilt. This is funded ADRA International and ADRA Australia.
This sounds like quite the adventurous trip. How did you find it?
Samir: Admittedly, it was scary and sometimes uncomfortable and tiring.  But honestly, we've had many experiences like this.
Rajeev: We have been working for ADRA Nepal for over 8 years.  We responded with many trips and health camps in remote areas following the big earthquake of 2015 and have also responded to floods and smaller earthquakes.
So why do you do it,  humanitarian work?
Samir: I do it to serve people.
Rajeev: I see how desperate people are when these situations happen. We get there, we hear their stories and receive their thanks and it makes it worthwhile and motivates us for the next time. 
Samir: It impacts you when you can help people who have either lost so much, or maybe just don't have much in the first place.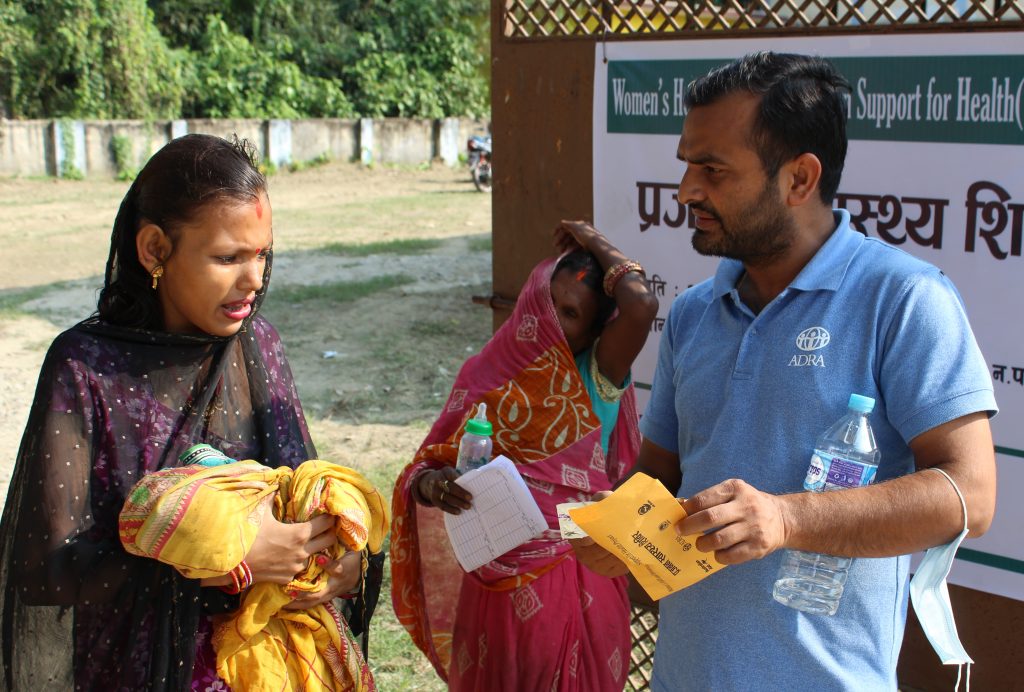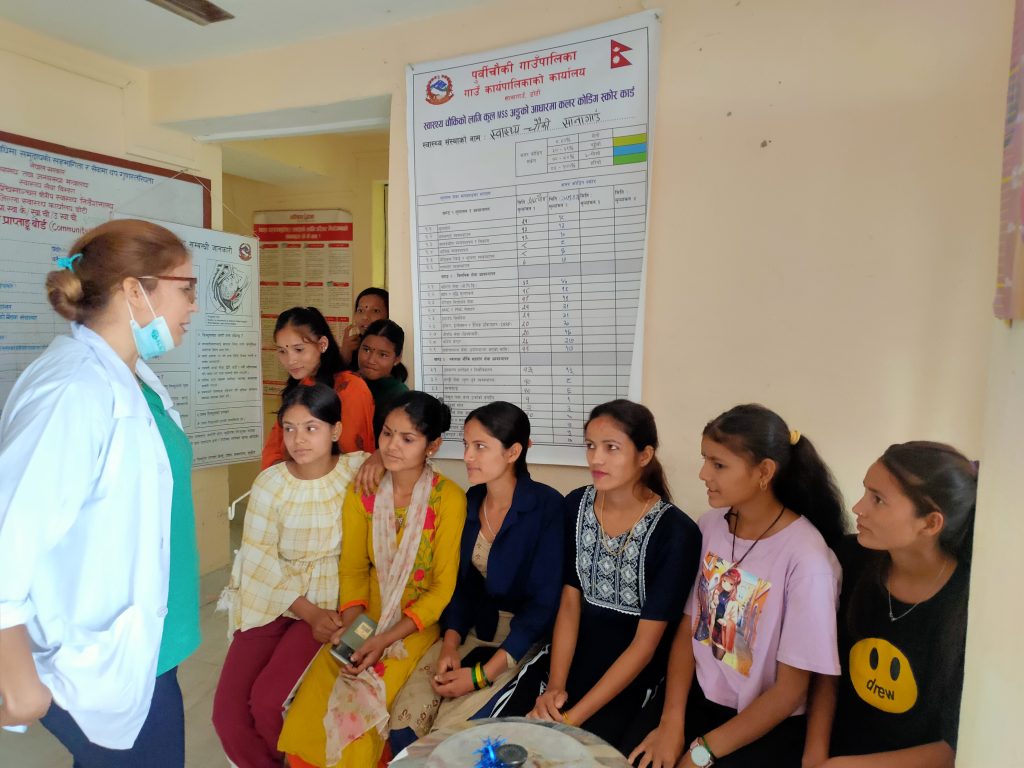 "On this UN World Humanitarian Day 2023, ADRA Nepal would like to thank all our front-line staff and local partners for the efforts they go through to deliver supplies and services during and following emergencies. They truly display humanitarian characteristics in providing assistance #nomatterwhat.  Nepal is affected by earthquakes, flooding and landslides which destroy lives and exacerbate the poverty and difficult situations that many people already face.  Not all emergencies reach the news headlines, not all affect thousands of people and many go unnoticed or are quickly forgotten. We strive to respond where possible to serve people with the resources that we have." Dr Suman Rawal, Disaster Risk Management Coordinator, ADRA Nepal.