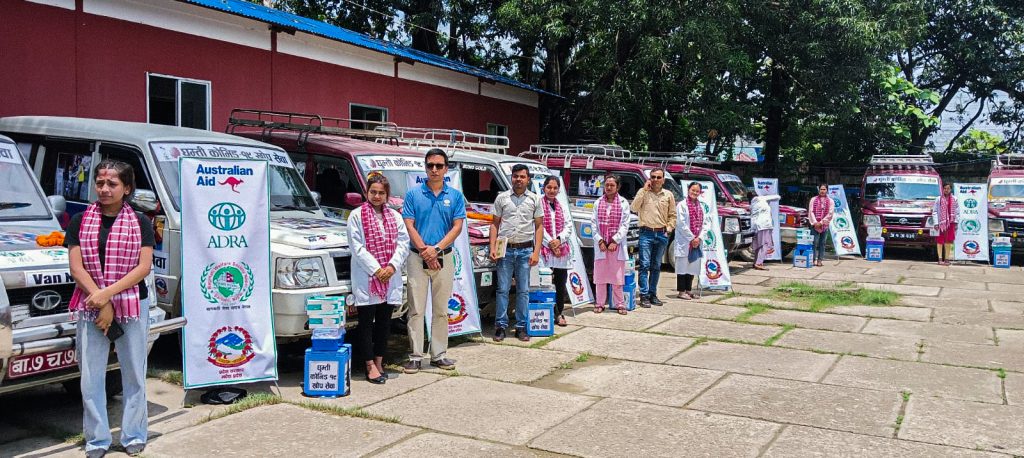 During the height of the COVID-19 pandemic, ADRA Nepal, in coordination with the Family Welfare Division of the Nepal government, implemented a strategy to deploy MoCoVs (Mobile COVID-19 Vaccination Service) vans across all eight districts of Madhesh Province. The concept of MoCoVs originated in 2021 as a response to the pandemic. ADRA Nepal conducted a survey on vaccine hesitancy in all provinces of Nepal, revealing higher levels of hesitancy in Madhesh Province compared to others. This hesitancy was linked to factors such as low literacy rates, misinformation about the vaccine, fear of vaccination sites, and generally low healthcare-seeking behavior in marginalized communities.
To address this, ADRA Nepal and the Family Welfare Division focused on vulnerable groups, including pregnant and lactating mothers, the elderly, people with disabilities, and those with underlying health conditions. Access to the vaccine was a significant challenge, as these vulnerable individuals faced obstacles in reaching vaccination sites due to their health conditions. Therefore, a community-based approach was adopted to bring the vaccine directly to the poorest and most marginalized communities, ensuring that vulnerable individuals could receive the vaccination.
Through funding from the Government of Australia and ADRA International, eight MoCoVs vans were established, with each district in Madhesh Province assigned one van. Each unit consisted of a government-appointed vaccinator, vaccines, and additional support from ADRA, including a staff nurse, vehicle, driver, vaccine storage cold chain boxes, vial disposal safety boxes, and AEFI/first aid equipment. The MoCoV units operated five to six days a week, traveling into communities and reaching people who could not easily access vaccination services.
Prior to the MoCoVs visits, ADRA and its local partners worked with provincial and municipal government levels, engaging Female Community Health Volunteers at the ward level. These volunteers identified and informed pregnant and lactating mothers, individuals with disabilities, those with underlying health conditions, and the elderly about the upcoming MoCoVs service in their communities. They also provided accurate information about the vaccine, particularly its safety for pregnant and lactating women, as it had recently received approval. As the program successfully reached its target population, it was expanded to include caregivers and children.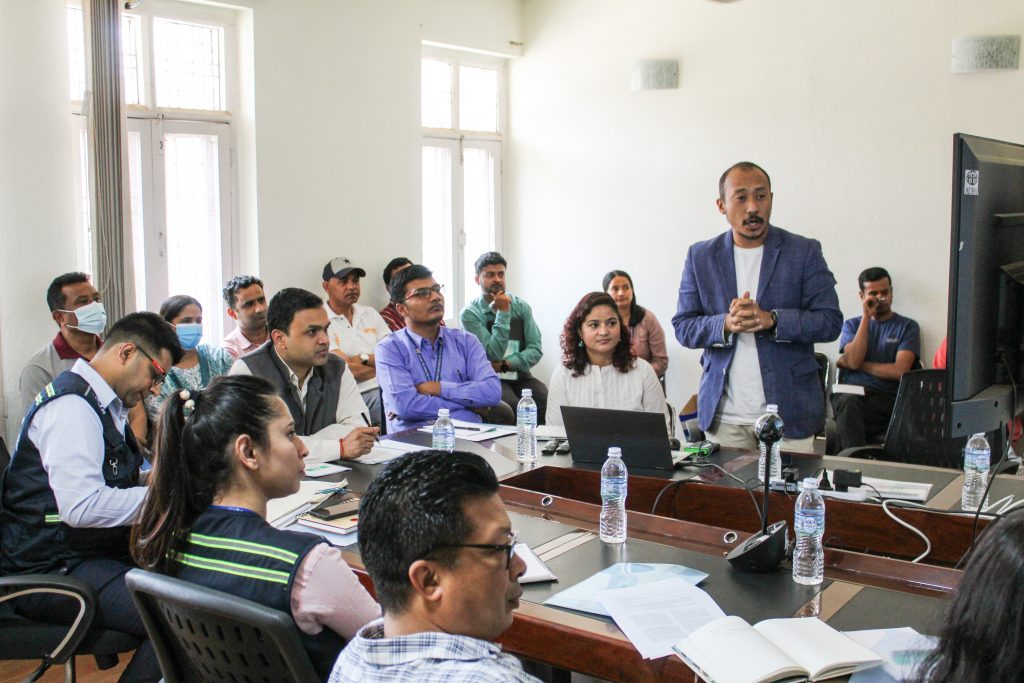 The approach proved highly successful in overcoming barriers and ensuring vaccine access for the target population, aligning with the government's goal of achieving vaccine equity. Following the program's completion, ADRA Nepal organized a meeting to disseminate the Mobile COVID-19 Vaccination Service (MoCoVs) Impact Study results. The event was attended by representatives from the Family Welfare Division, logistic management division, WHO, FHI360, UNICEF, and ADRA Nepal, among others. The study findings revealed the effectiveness of MoCoVs in reaching vulnerable communities. The collaborative effort between the Family Welfare Division, Madhesh Province, ADRA Nepal, and its implementing partner Bagmati Welfare Society Nepal, showcased the success of the MoCoVs approach in serving specific areas during health emergencies. The government expressed interest in considering this method in various future scenarios and locations across the country.